Gen AI On Your Data
Simply connect to any data on your network, join to create a single view and ask simple business questions
Zetaris is changing data analytics in the enterprize by enabling Gen AI
The Zetaris Data Preparation Studio includes Zetaris Software for the enablement of AI and Analytics on CPU & GPU Infrastructure. Together this allows you to automate data access, preparation, and governance for AI, Analytics, and GenAI on your own data.
The solution lies with Zetaris
Leverage Zetaris to simplify data management for Analytics and execute your AI workloads with following out of the box capabilities:

Data Preparation Studio
Automate data access, preparation, and governance for AI, Analytics & BI, with built in Data Quality monitoring

Flexible Open Lakehouse
Create Lakehouse's with Zetaris either on Prem or on Cloud

Distributed Data Security
Extended Policy agents to secure your data at a granular level

Industry Accelerators
Unified Semantic Layer allows one common pane of glass across all data using pre-built industry semantic models

High Performance, Scalable & Secure Infrastructure
Zetaris allows you to efficiently store, process data & execute AI/ML models

Gen AI Ready Platform
Implement LLM on your private and public data for advanced insights generating the right outcomes for your business

Industry Standard Plugins
Seamless integrate, both Data Science notebooks and industry standard AI/BI toolkits

Secure Data Exchange
Collaborate and share your data securely with out of the box data sharing capability
The following Healthcare Use Case demonstrates how Zetaris is changing data analytics in the Healthcare Industry by enabling Gen AI.
Our Healthcare Data Preparation Studio is designed to improve patient and clinician experience by enabling AI assisted decision support.
Faster clinical decision making with a single scalable, AI & Analytics ready workspace to run multi cloud analysis across your medical data
Growing and aging populations with chronic diseases on the rise, placing an enormous strain on both our healthcare systems to provide optimised care and for life sciences to develop faster solutions.
The answer is harnessing the power of data and AI together.
The massive growth of data produced everyday by different systems of record needs a different approach to data management to provide accurate, curated, and trusted data required for AI and analytics. Zetaris meets this challenge by empowering Healthcare & Lifescience providers with advanced capabilities to harness the power of data and AI in one single workspace.
Clinicians can now leverage data and AI to optimize their human-centric processes to significantly improve medical outcomes. For instance, Emergency departments can use data with AI/ML to prioritise and elevate care. Lifesciences can accelerate the development of new solutions that can alleviate human suffering from chronic disease to reduce the pressure on hospitals and aged care. Labs can work alone or collaborate to gain faster insights from real-time integrated data working with AI together.
With our solution

you don't need specialist teams to run individual applications to integrate critical on-premises and multi-cloud data needed for AI Analytics. Our solution simplifies the management of your data eco-system whilst maintaining data security, governance, and cyber resiliency. It simplifies your operational model, reduces operational expenses, and removes unnecessary data management overheads.
This is now possible today with Zetaris.
Murdoch Children's Research Institute Success Story
Industry specific unified semantic models

Ability to virtually create data pipelines in real-time

Out-of the box data quality management at the source data set

Integrated into insights tools such as Microsoft Power BI, Dataiku, Tableau and H2O

Delivers innovative solutions across a multitude of complex industries
Helps you deploy pre-built industry-specific solutions

Makes your data analytics ready delivered in weeks and at a fraction of the cost

60% reduction in engineering labor costs

6x increased speed to market of projects

100% data governance and access control
A Certified and Award Winning Company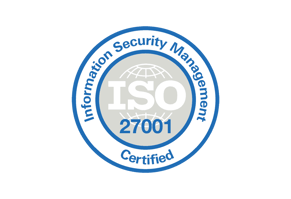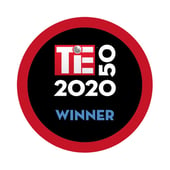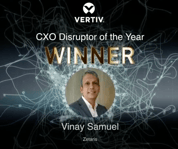 Making life easier for Customers and Partners like