THE ZETARIS DIFFERENCE
Give your team fast & accurate access to all your data
We provide the fastest time to analytics on important business decisions
Accessibility
Putting Data accessibility in the hands of the business leaders
Reduced Cost
Reduce over all cost up to

1/3

and reduce cloud cost by up to

50% with Zetaris
Efficiency
Increased efficiency by increasing the speed of projects to 6x faster than traditional models.
This means fast access to data, reducing your run costs & answering time sensitive business questions
But what does this really mean for your business?
Up to
60% cost reduction
in data
management spend
Up to
80% in productivity
uplift
Up to
10X faster
query performance on
complex

data
Intelligent processing minimized impact on source systems
Up to 50% reduction in data processing cloud spend on queries
Up to 80% improvement in query performance
Risk mitigation against data breaches and penalties
Data Sovereignty maintenance across geo-locations
Get reliable insights , faster
By enabling connection to existing data sources without moving, ingesting or duplicating data, the Networked Data Platform speeds up time-to-insight, eliminates data redundancy and creates a single, unified view of your data.

Big data projects are quicker, smarter, less error-prone and more efficient with Zetaris.
Faster time-to-insight

Single, unified source of truth

Eliminate costs associated with data redundancy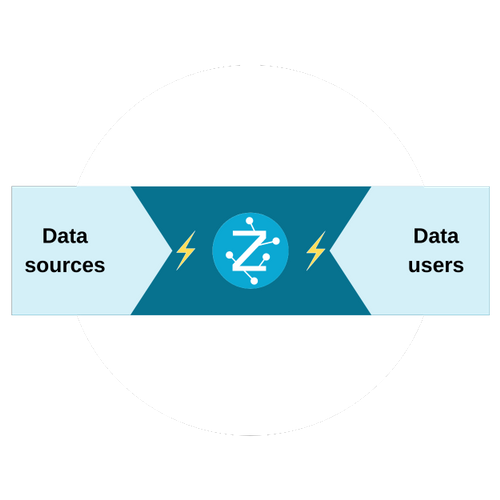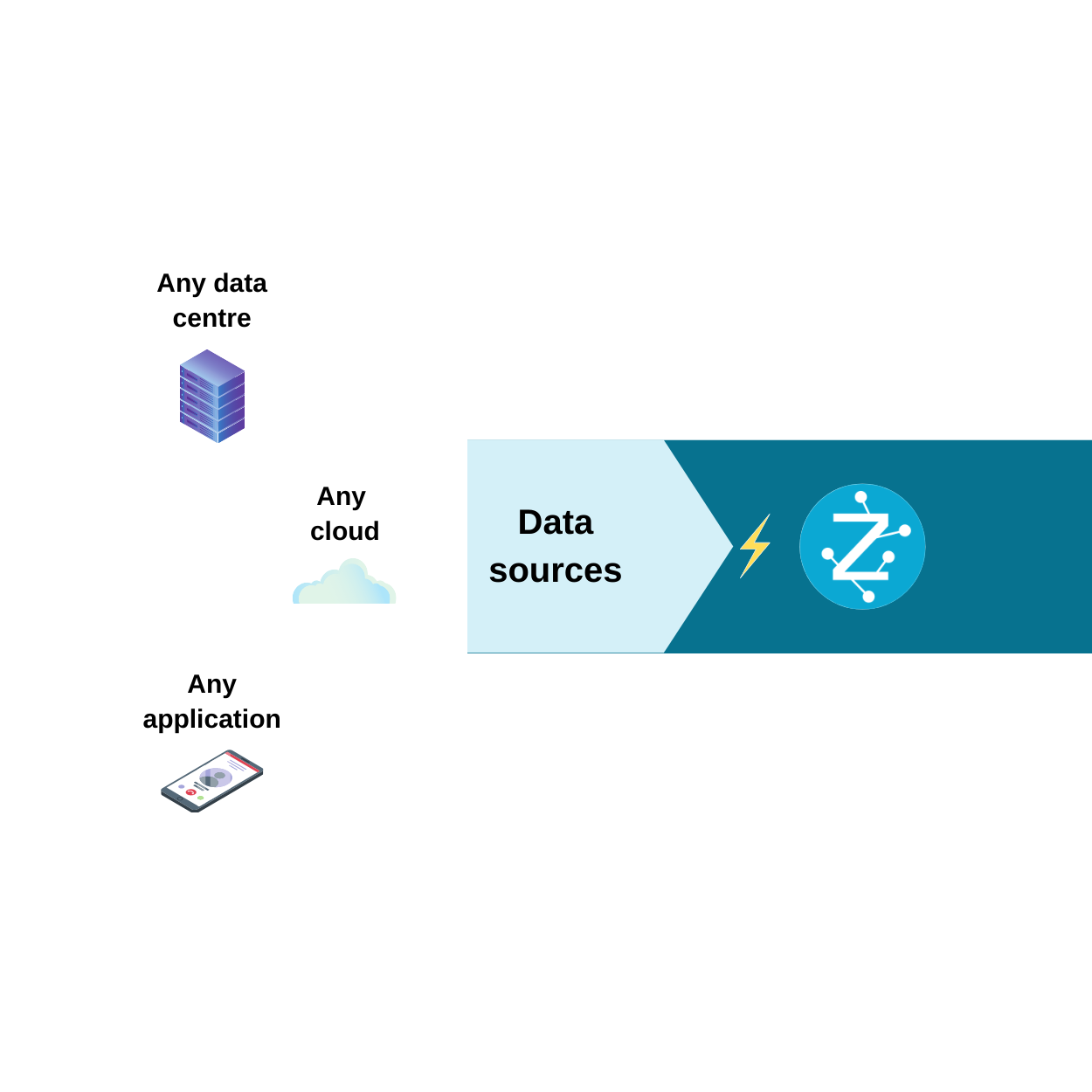 No replacement of your existing approach or platform, just acceleration & lower cost!
The Networked Data Platform is an analytical engine powered by your existing data infrastructure.It connects to all the disparate data sources, ingesting metadata to create a virtual schema, reinforcing data security, and optimizing and accelerating query performance.
No rip and replace

Realize the full value of your existing IT investments

Deployed in minutes, not months
Future-proof your data architecture
Structure existing and new data assets according to specific business consumption requirements with the Networked Data Platform.

No need to re-design your data architecture according to the configuration of each particular solution.
Eliminate vendor lock-in

Architectural optionality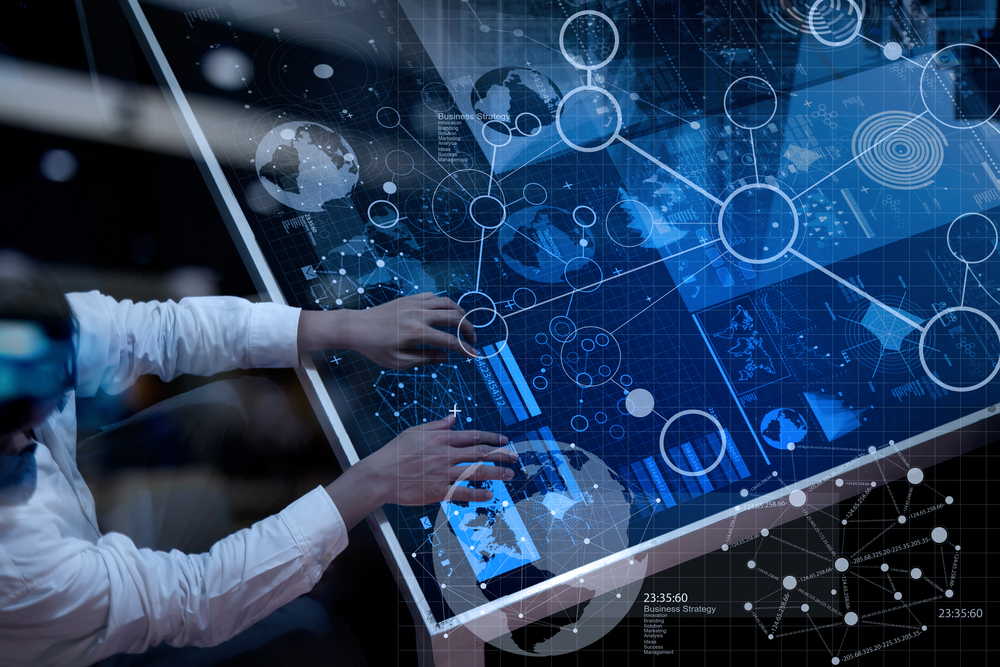 HOW IT ALL WORKS
Zetaris The Networked Data Platform is an analytical engine powered by your existing data infrastructure.
Using Zetaris for Data Virtualization enables real time data integration which in turn creates new business opportunities while improving data security by centralizing access control at the consolidated data layer level rather than the single data source level.
We analyze data at the source in 4 easy steps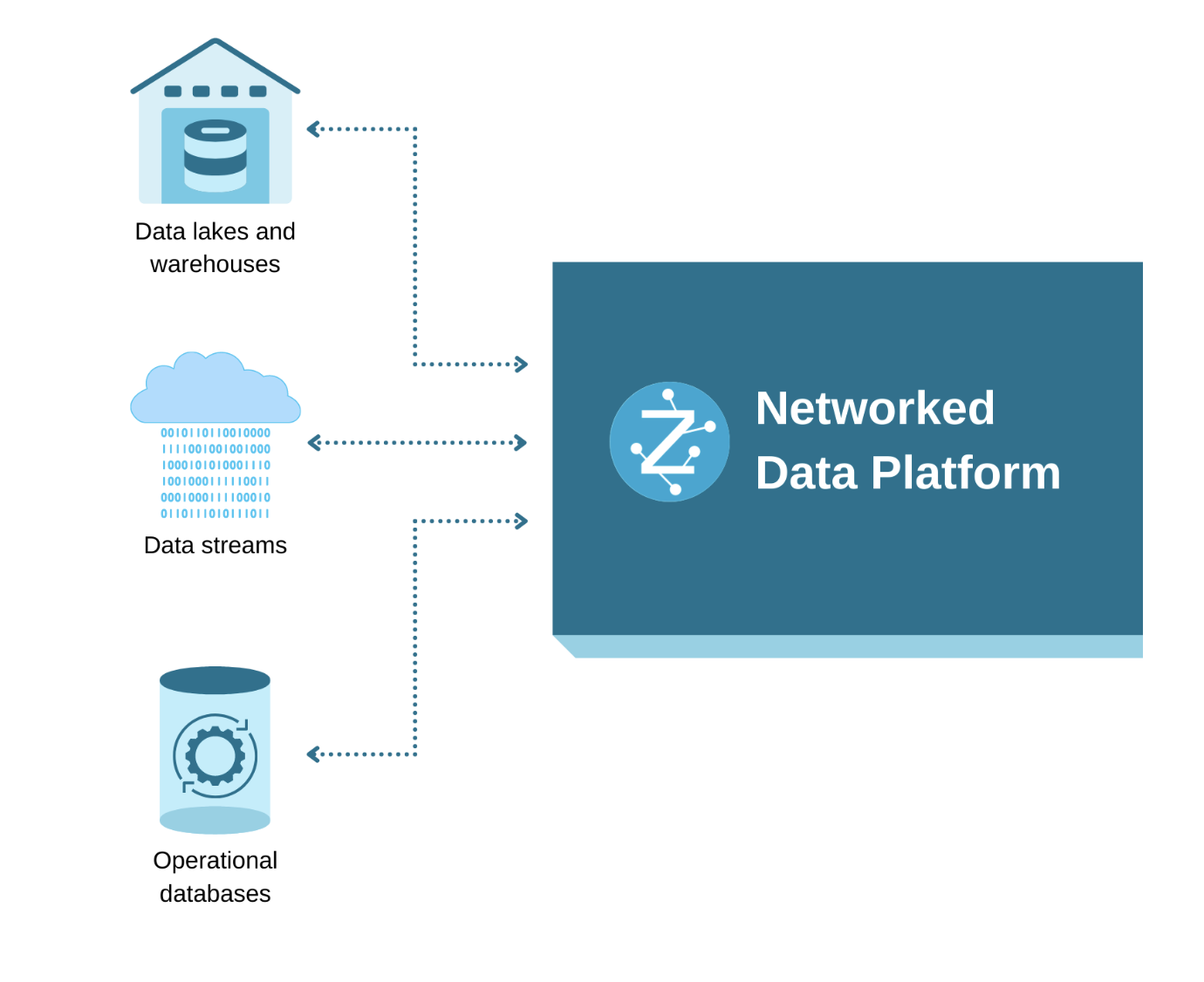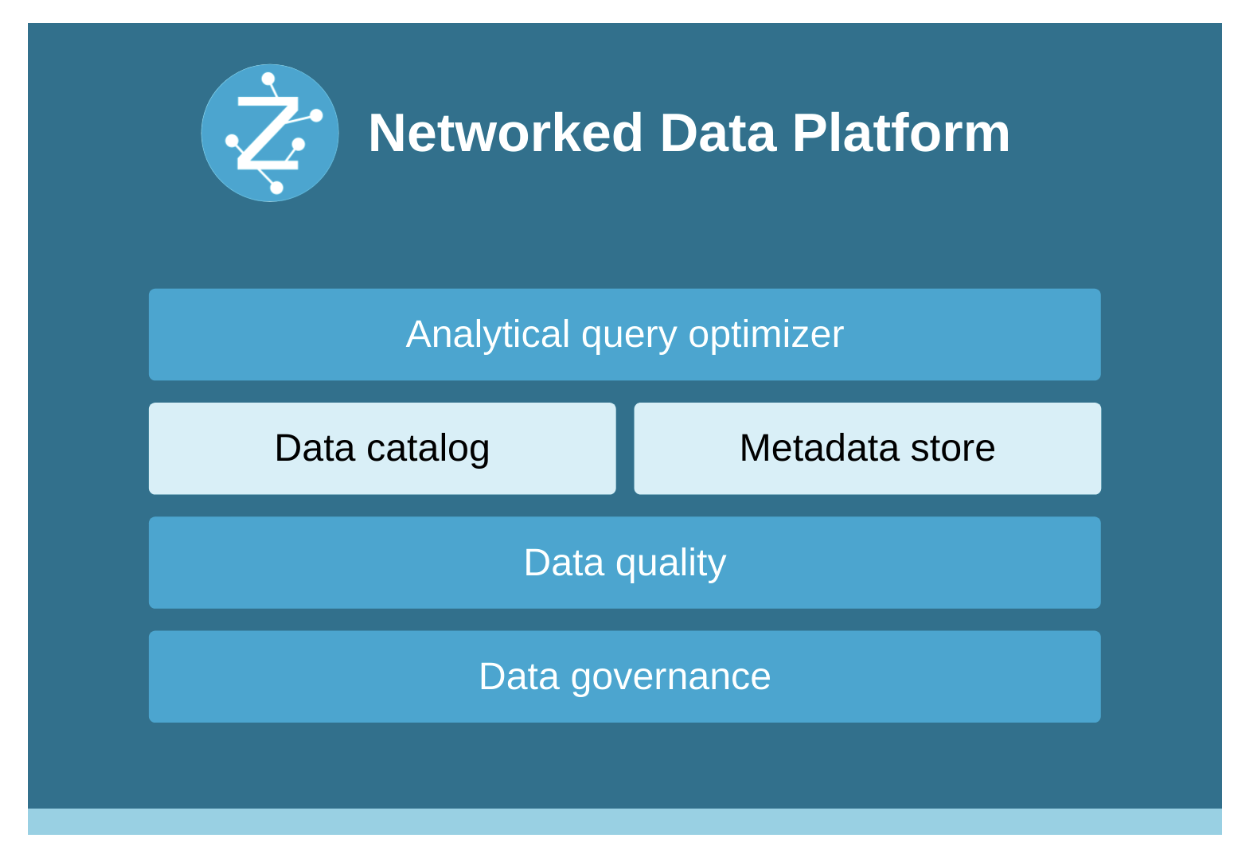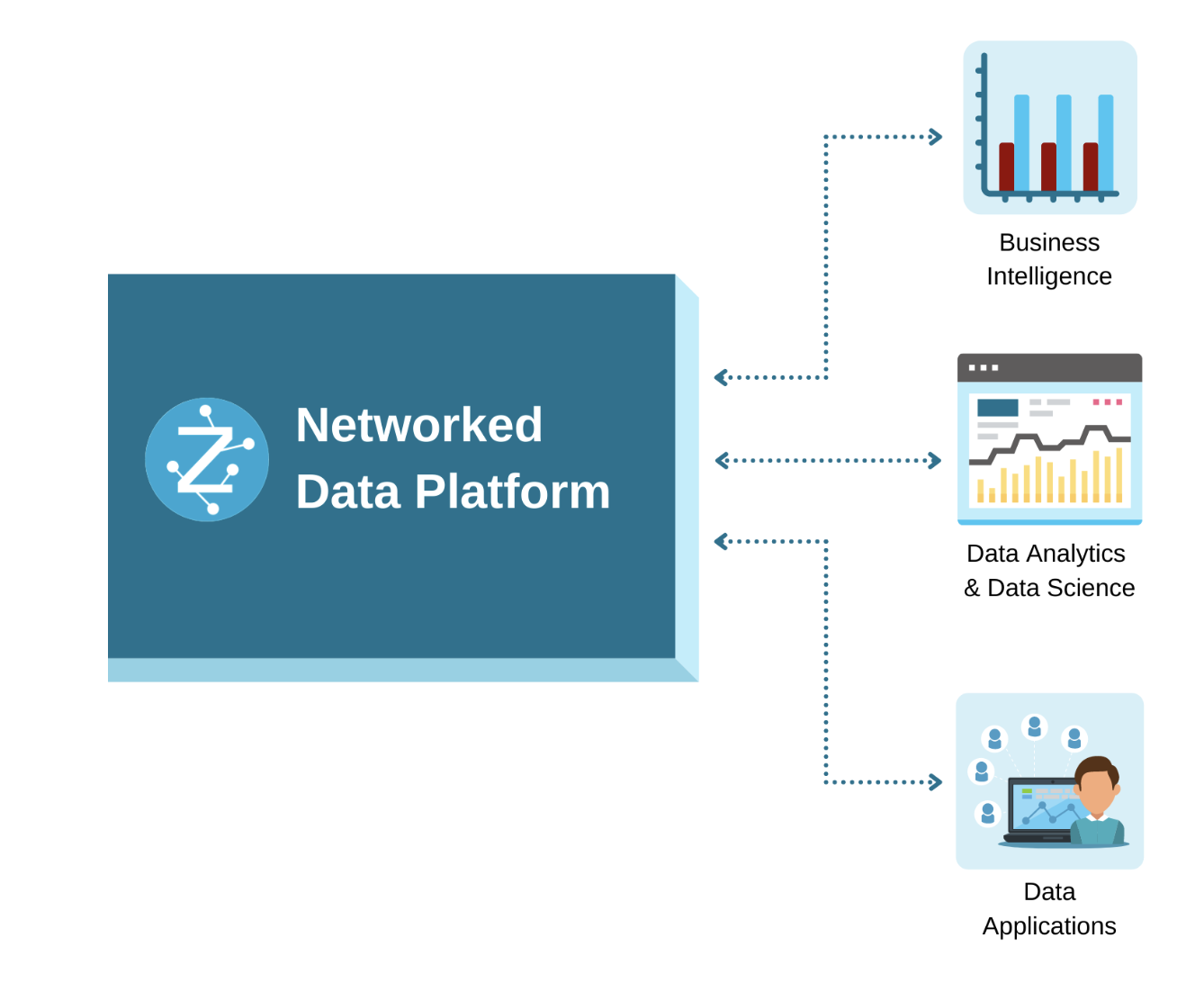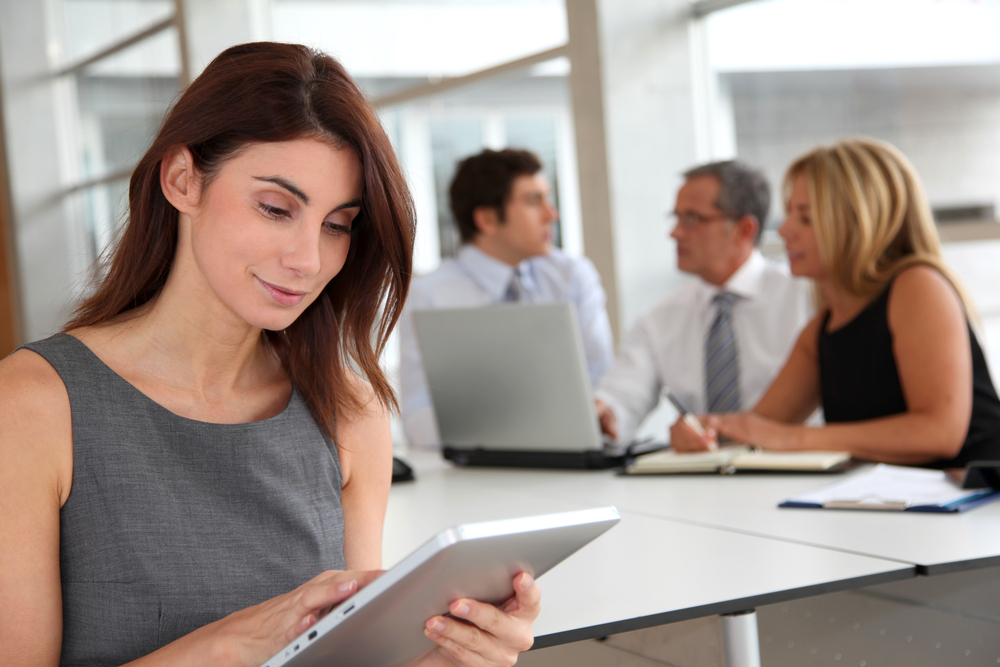 A Certified and Award Winning Company