Extend Your Microsoft Fabric With Zetaris
Finding it challenging to use your data outside Microsoft?
Zetaris is the no-code solution for connecting & querying your data outside Microsoft
Fast-track your data, Lakehouse & AI projects with Zetaris + Microsoft
Your single point of connection to ALL of your data without the hassle of coding
This enables users the ability to avoid the process of writing script's using our no code solution allowing you the option to avoid writing cumbersome scripts to connect external sources
We not only expand the data fabric but also offer our Independent Open Lakehouse complete with computational capabilities and a host of features. This empowers you to automate data access, preparation, and governance for AI, Analytics, and GenAI regardless of the data's location
Simplify your Microsoft Fabric journey with Zetaris
Do not wait to start using Microsoft Fabric because your data is everywhere.
Do not wait to start getting insight from your data because you need approval for a big migration.
Do not waste time and resources on unnecessary coding for data collection and management, point that capacity at analysis and decisioning.

Industry Solutions Accelerators
The Unified Semantic Layer creates a common business language and single pane of glass across all data using pre-built industry semantic models

Gen AI Ready Platform Zetaris allows you to efficiently store, process data & execute AI/ML models on your private and public data

Distributed Data Security
Extended policy agents to secure your data at a granular level

High Performance, Scalable & Secure Infrastructure
Zetaris is built on Apache Spark, considered best in market for data analytics and is supported by our leading query optimiser, which can scale on demand for your Azure Cloud infrastructure

Secure Data Exchange
Collaborate and share your data securely with out-of-the-box data sharing capability

Partner Integrations
Connect to Microsoft Power BI with seamless integration, or your data science notebooks and industry standard AI/BI toolkits
Murdoch Children's Research Institute Success Story
Industry specific unified semantic models

Ability to virtually create data pipelines in real-time

Out-of the box data quality management at the source data set

Integrated into insights tools such as Microsoft Power BI, Dataiku, Tableau and H2O

Delivers innovative solutions across a multitude of complex industries
Helps you deploy pre-built industry-specific solutions

Makes your data analytics ready delivered in weeks and at a fraction of the cost

60% reduction in engineering labor costs

6x increased speed to market of projects

100% data governance and access control
A Certified and Award Winning Company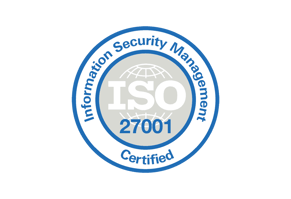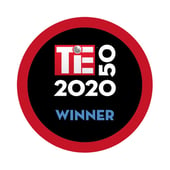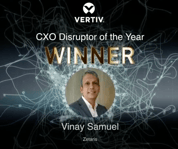 Making life easier for Customers and Partners like