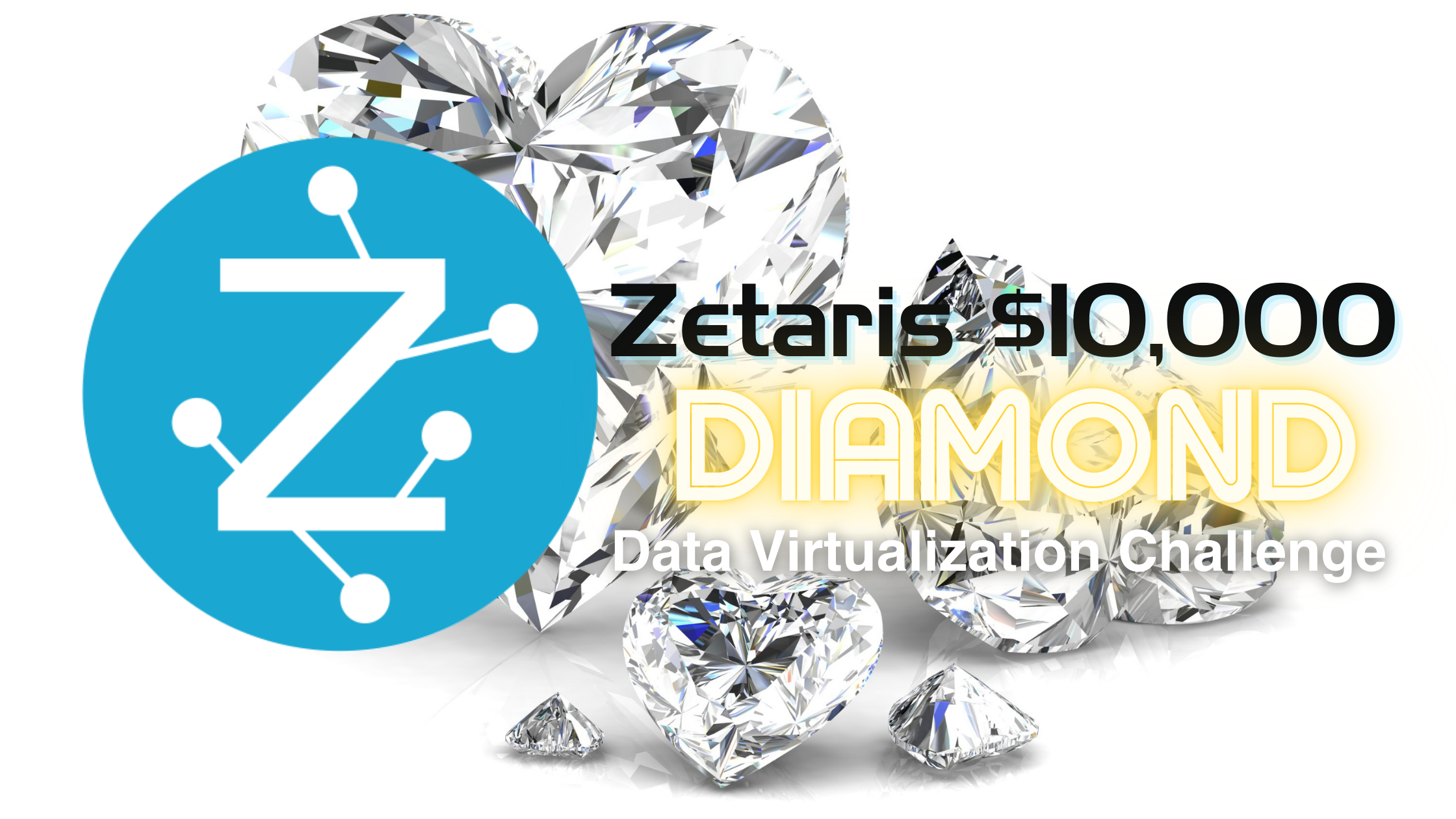 About the
Zetaris

Diamond Data Virtualization Challenge

Do you think you can create the best data virtualization use case? Zetaris - The Networked Data Platform, invites you to participate for a chance to win* $10,000, Utilising the Zetaris Platform, create your best data virtualization use case.

This event will take place across 3 Virtual Meetups:


October 28, 2021 - Meet the Zetaris Team & Register for your free NDP Trial to build out your use case

November 11, 2021 - Workshop your ideas with the Zetaris team so they are ready to enter prior to the announcement of the top 3 entries.
November 25, 2021 - The Zetaris team will judge the top 3 use cases to be presented on the night. The winner will be announced.

Entrants must be registered for all 3 sessions and all Entries MUST be received by 5pm Friday November 19, AEST.